Thursday, January 27, 2005
went to the kyudo's last class..it was the last class!!!
booo-hoo!!(>__<) well..i had a great time though..although
it was hard to aim the f***ing target..but i did hit the
wall though..haha..*although most of the time i aimed the
floor and the green thing hanging on the wall*haha*but
yeah..i had a great time..



tomorrow is my last class..or was it TODAY!!boo-hoo!*again*
i bet im gonna miss everyone!!tomorrow is our speech and im
freaking nervous!!my title was on alien..it was cool*for me*
but yeah..i bet im gonna be soo.....sabishi kan?!!wakanne..
huhuhu..im going back this end of march...*isk*isk* KOISHI jang!!
-->kyudo pics<--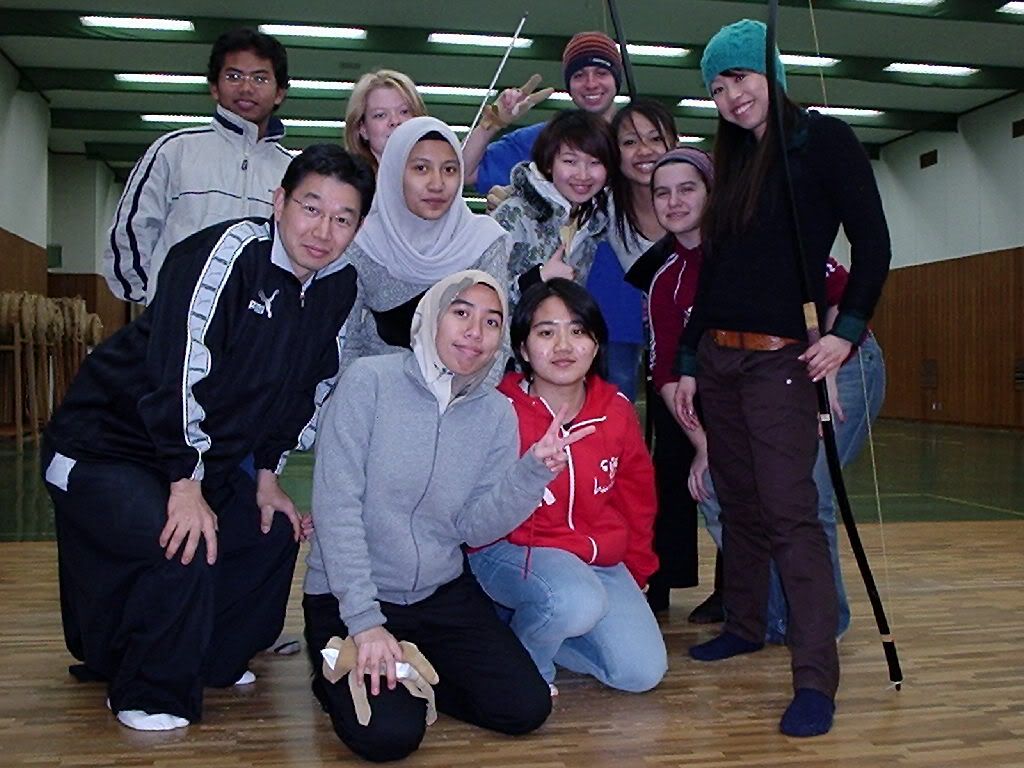 from back:saiful,kathy,andrew,sensei,jana,apple,lin,elena,
abbie,me and chuah *tto bad..tyler's not there
0 people circled